Trusted auctioneers with a proven track-record.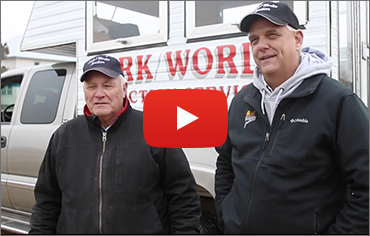 We provide a great auction experience.
Jark Worlie Auction Service, LLC, is a family owned company that was founded in 1966. We have the experience and expertise that fosters the advantages of selling at auction. Our honesty, integrity and ethics protects the interest of the seller and helps create top market values.
For decades, we've served northeast South Dakota selling everything from farm, ranch and recreational real estate to machinery, antiques & collectibles. From our initial consultation through to the day of the sale and beyond, we can handle all of your auction needs.
Aberdeen, SD
The Millicent Merle Atkins Charitable Trust will be offering some of their very nice farmland for sale at Public Auction. This is an excellent opportunity to add highly productive Brown County, SD cropland to your portfolio! This sale has the type of land every farmer covets!
TUESDAY, DECEMBER 10, 2019. SALE TIME: 1:00 PM
PHOTOS & DETAILS
Aberdeen, SD
THIS SALE IS ON-LINE ONLY! Pre-bidding is available starting November 28, 2019 @ 12:00 Noon with real time bidding available at time of closing.
Wednesday, December 11, 2019 @ 6:00 PM CST
PHOTOS & DETAILS